Support / Technology
Dataplot is Service Partner and official distributor for:
You need original spareparts for one of these brands?
We have all important parts on stock or can provide them short.

Call our Service Hotline +49 4193 995 199.
Or send us an e-mail to support@dataplot.de.

Our well trained specialists will help you, to find the correct spares.


Blades and Knife holder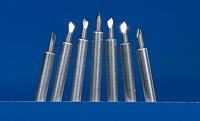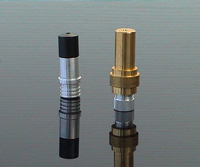 Blades and knife holder for ROLAND, Mimaki, Graphtec, Mutoh and Summa cutting plotter in
EMBLEM top-quality – constantly low priced!

Ask for quantity discount!
Tags: cutter, plotter supplies, cutter holder
supported models
If you cannot find your model, please contact our
Service Hotline (+49) 4193-995-199
.
EMBLEM
Bulker
Bulker-65
Bulker-100
Easylam
Easylam Bambino
Easylam Junior
Easylam Avantgarde
Easylam Classico
EC-60
EC-120
ESP-380
Easylam Expert
Easylam Prime
Mutoh
Albatros
Draft Station
Falcon
Falcon-2
Rockhopper
Rockhopper-2
Rockhopper-3
Spitfire
Osprey
Blizzard
Toucan
Value Jet
PJ1304NX
PJ1614NX
PJ1624NX
PJ1626NX
PJ2216NX-2
RJ-800
RJ-900
RJ-4000
RJ-4100
RJ-6100
RJ-8000
SDMP
SPFR
VJ-1204
VJ-1304
VJ-1604
VJ-1614
Roland
Advanced Jet
Camm-1
Camm Jet
Color Camm
HiFi Jet
Sol Jet
Versa Camm
Versa Art
Versa Studio
AJ-740i
AJ-1000
AJ-1000i
BN-20
CJ-60
CJ-70
CJ-400
CJ-500
CJ-540
CM-12
CM-24
CM-300
CM-400
CM-500
CX-12
CX-24
CX-300
CX-400
CX-500
FJ-40
FJ-42
FJ-50
FJ-52
FJ-400
FJ-500
FJ-540
FJ-600
GX-24
GX-300
GX-400
GX-500
PC-60
PC-600
PNC-900
PNC-910
PNC-950
PNC-960
PNC-1200
PNC-1210
PNC-1410
PNC-1850
PNC-1860
RS-540
RS-640
SC-500
SC-540
SC-545
SJ-500
SJ-540
SJ-600
SJ-640
SJ-645
SJ-740
SJ-745
SJ-1000
SJ-1045
SP-300i
SP-540i
SV-8
SV-12
SV-15
SX-8
SX-12
SX-15
VP-300
VP-300i
VP-540
VP-540i
VS-300
VS-420
VS-540
VS-640
XC-540
XJ-540
XJ-640
XJ-740
Seiko / OKI
Color Painter
IP-4500
IP-6600
CP64S
CP100S
IP-6900
Summa
S Class
Summa Cut
Summa Sign
S-75
S-75 T
S-120 D
S-120T
S-140 D
S-140 T
S-160 D
S-160 T
SC D-15
SC D-60
SC D-120
SC D-500
SC D-520
SC D-620
SC D-760
SC D-1020
SC D-1220
SS D-610
SS D-750
SS D-1010
SS D-1300
SS D-1400
SS D-1600
SS T-6100
SS T-750
SS T-1010
SS T-1300
SS T-1400
SS T-1600
DuraChrome
DC-2
DC-3
DC-4
DC-4 SX
F Class
F-1612